Whiplash will attempt to import newly created/updated Products in your store by default. However, sometimes you may like to do a manual import or confirm that we've got the item correctly. 
You can do this by navigating to your "Customer" dropdown, selecting "Integrations", and hovering your cursor over the integration. Then, click "Import Items":

Here, you'll see what's been imported and what hasn't. Imported items will be hyperlinked to Whiplash Items.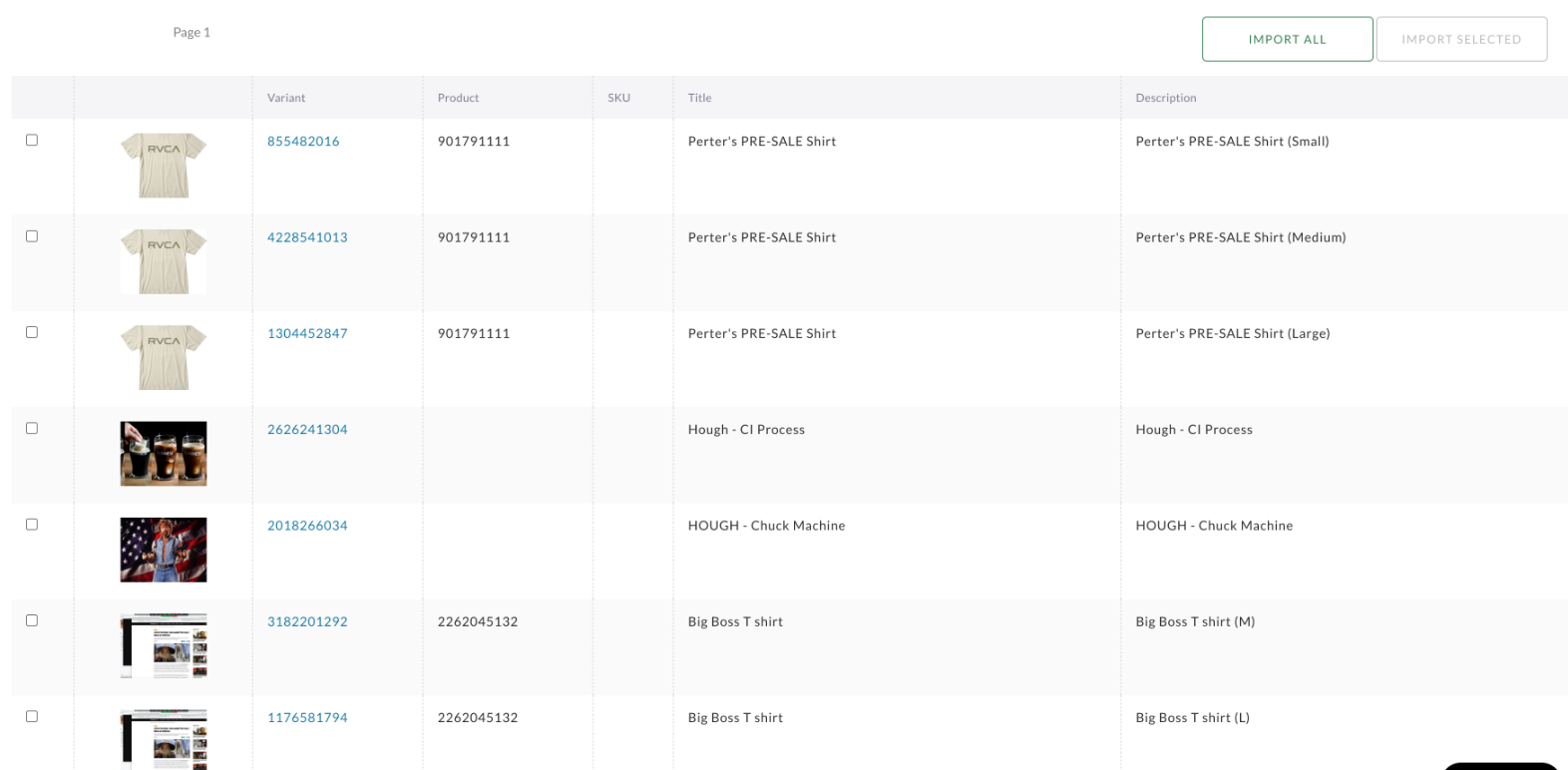 You can choose to import selected items or all items.
Note: Import "all items" will import EVERY item in your store, not just the ones on the current page.
Related Questions:
How do I manually import items?