Basics
Whiplash will attempt to sync inventory level to each e-commerce platform associated with an item. For most integrations this happens with web hooks in real time.
You can turn off inventory syncing between Whiplash and individual stores/platforms by going to your integration settings.
Preferences
Standard setup
Inventory levels only sync for items we've received—we won't zero out items we've imported but not received.
Inventory levels start syncing as we receive items.
This is achieved with the settings below: Automatically Sync Inventory levels when Items are set to "Process Orders", and Whiplash handles the Process Orders setting based on item availability.


Item overrides
It's possible to adjust behavior or turn sync off for a particular item from the Rules tab of the item's Details page.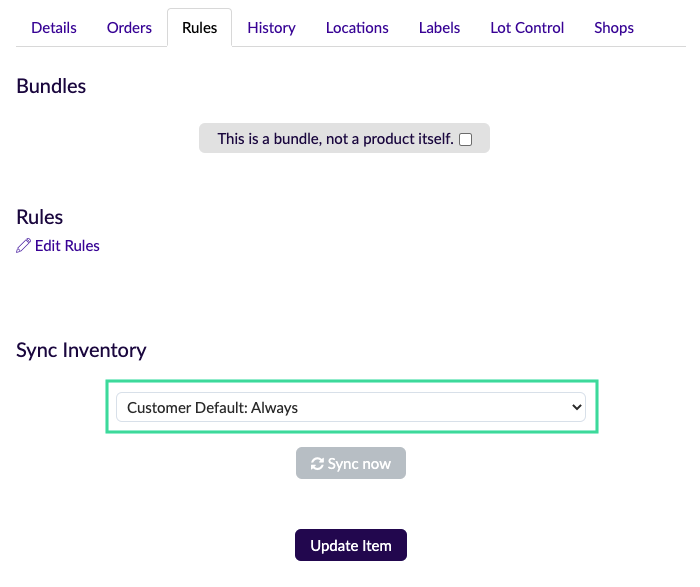 Bulk action
If you need to sync in bulk, create a Search with the Items you'd like to sync and use the Bulk Action → Sync Inventory.