Set up a large Order
When placing an order with a large quantity, our carriers are unable to estimate the final weights and dimensions to provide a rate quote. This is because the order is either over 70lbs or because there are too many items for the carriers to estimate the size and weight of the shipment. You will not be able to choose your preferred shipping method immediately and the default will be set to Whiplash Cheapest Rate.
Please select Customer Provided Label to prevent your order from shipping out and provides time to get an accurate estimate of shipping costs.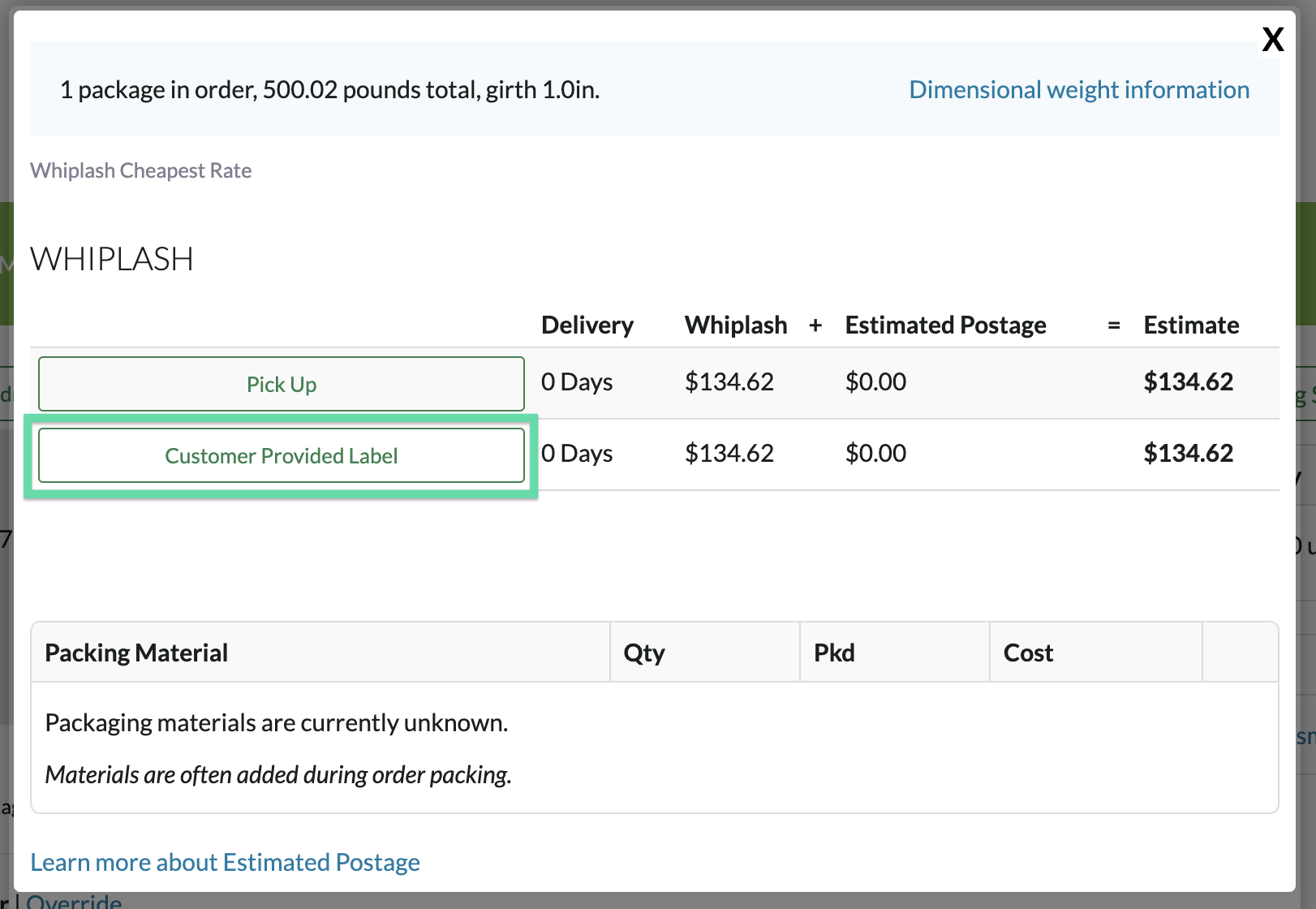 In-app customer provided label link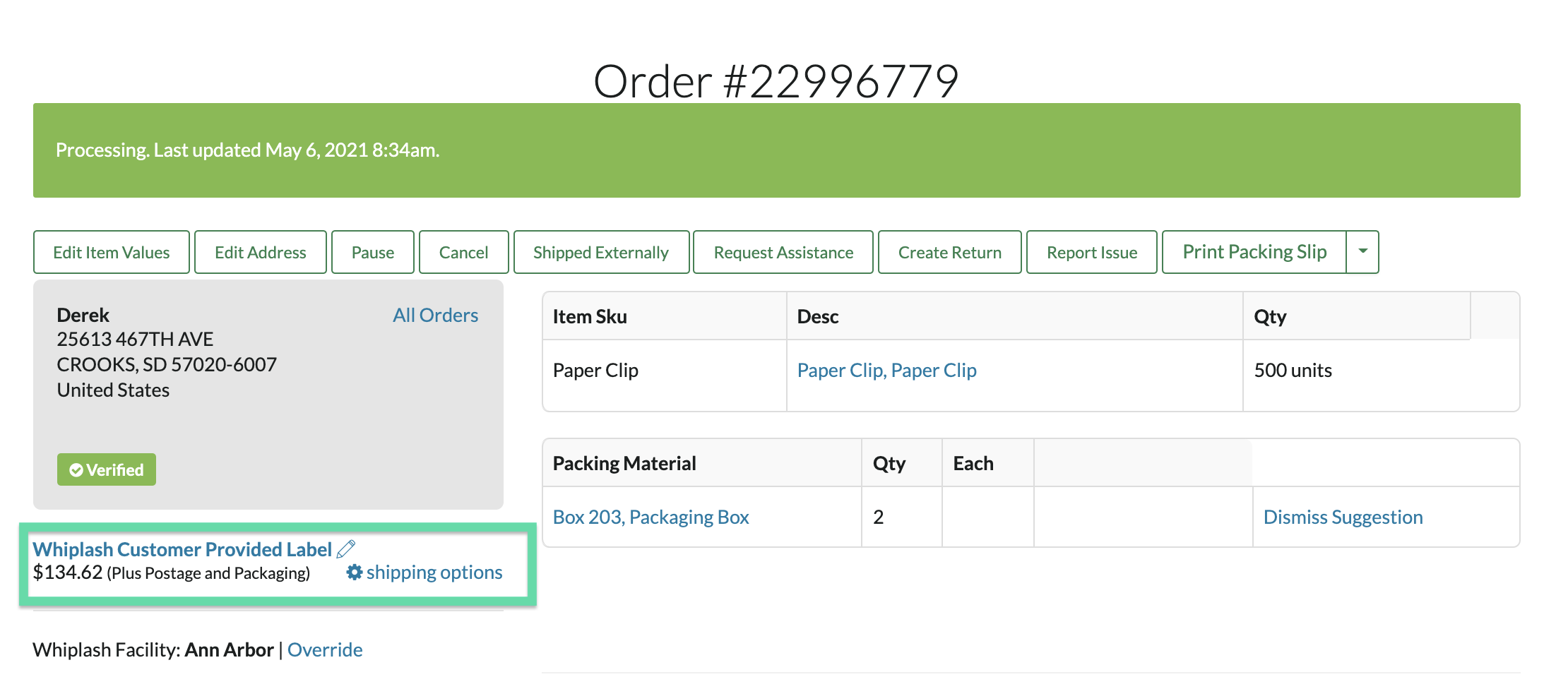 In-app customer provided label form
Estimates given on the order will not be correct until the order has been successfully packed
Once the order is Processing with Customer Provided Label, the order will be packed. General Processing time is 3-5 business days. The time it takes to pack an order depends largely on the number of items in the order.
You can find "Packed" status in the order history in the bottom right corner in grey.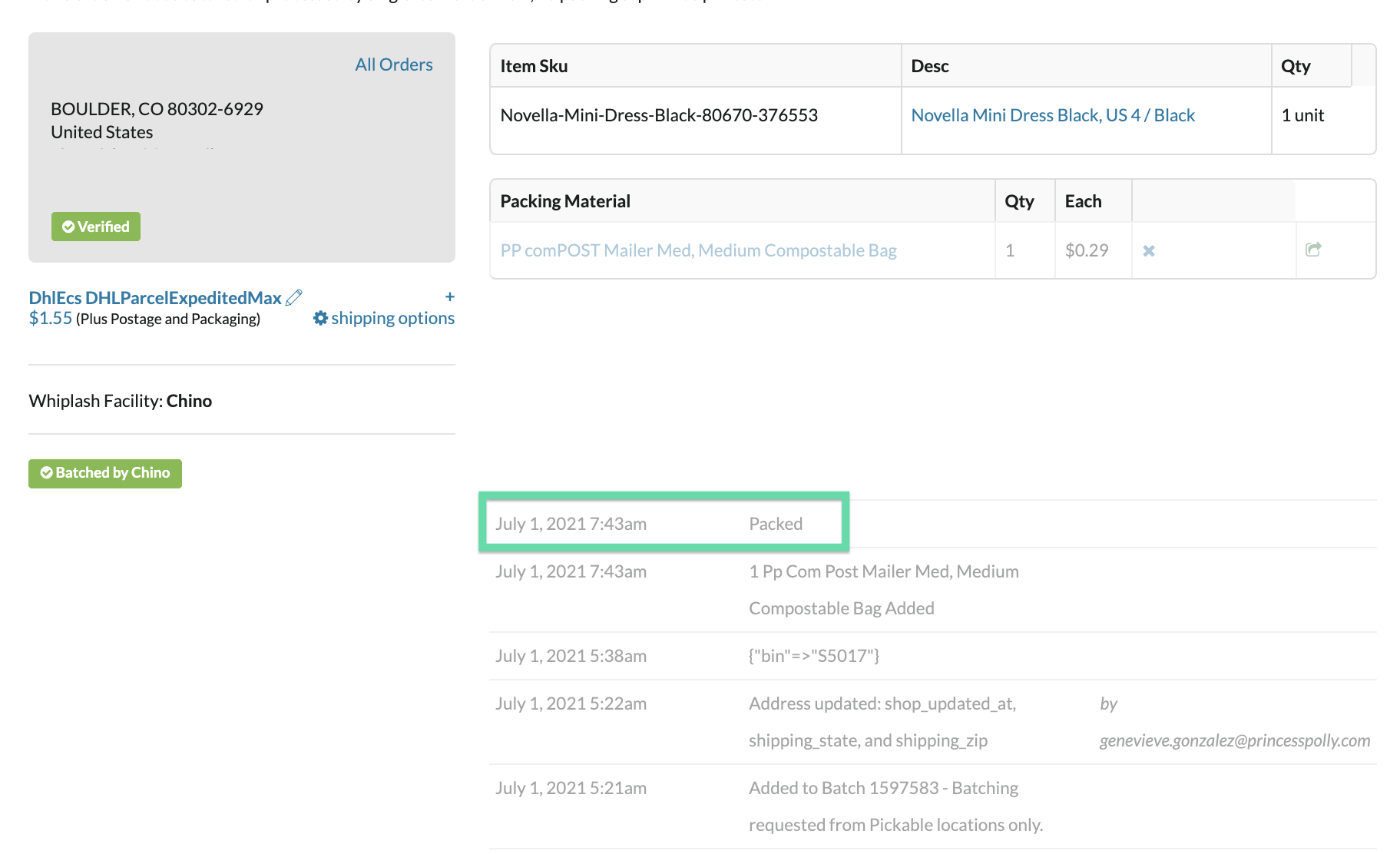 You can find the updates on your rates for shipment by clicking "Customer Provided Label." Once the carriers have updated the estimates, you can choose your preferred shipping method and the order will ship out using the standard processing time for the method you selected.
If you need to bill to a 3rd party, first select the ship method needed and then 'Edit Address' to enter the bill to account number, billing zip code and billing country.
Freight shipments
Sometimes you will need to create freight shipments. Whiplash does not currently support freight quotes in-app. We will load your merchandise onto a palletize and shrink wrap it for the flat rate of $25/pallet then provide the weight and dimensions for you to arrange third-party freight transportation.
It's important that you reach out to your facility at <location>@whiplash.com and operations@whiplash.com with an appropriate BOL associated with the freight collection for the facility manager to hand to the pickup driver. Please attach your BOL direct to the order by selecting: Edit Address → Choose File → Create → Update.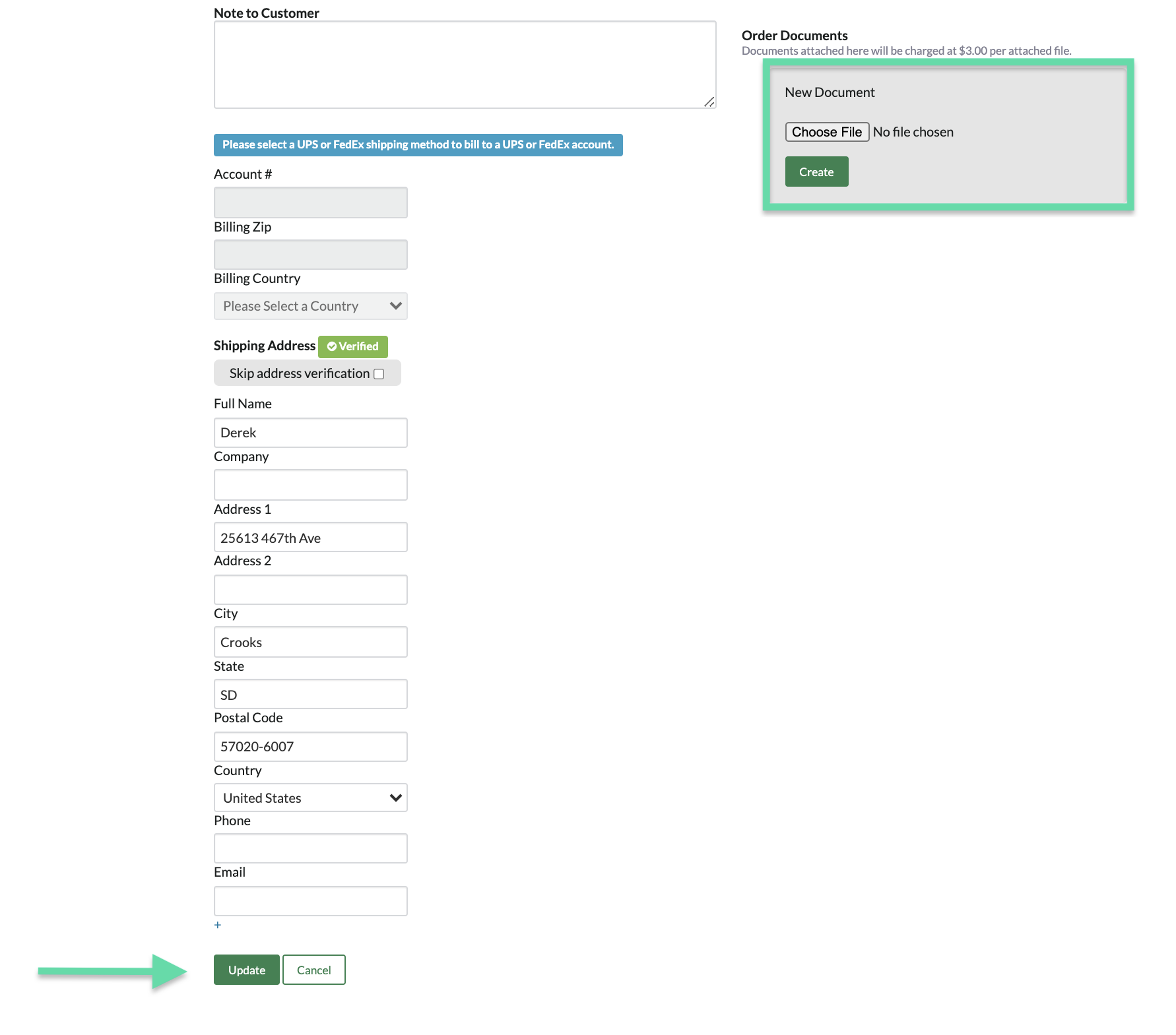 Please reach out to operations@whiplash.com with any questions regarding the process.