International Commercial Terms (Incoterms) are a set of internationally recognized terms of trade defining duties of sellers and buyers. These terms establish which party to a transaction is responsible for for each step throughout the transportation and clearance processes and between the Buyer and the Seller. You can find more information on Incoterms 2020 here.
The International Chamber of Commerce (ICC) publishes and updates these rules every 10 years.
Setting Incoterms Within Whiplash
You may set Incoterms in an order's Shipment Options (or via a Rule). By default, Incoterms will be set to DDU (Delivery Duty Unpaid) which is now referred to as DAP (Delivered At Place).
Note: For eCommerce shipments, only DDP (Delivered Duty Paid) and DDU/DAP are currently supported.
Some countries and shipping services have restrictions on which Incoterms may be used.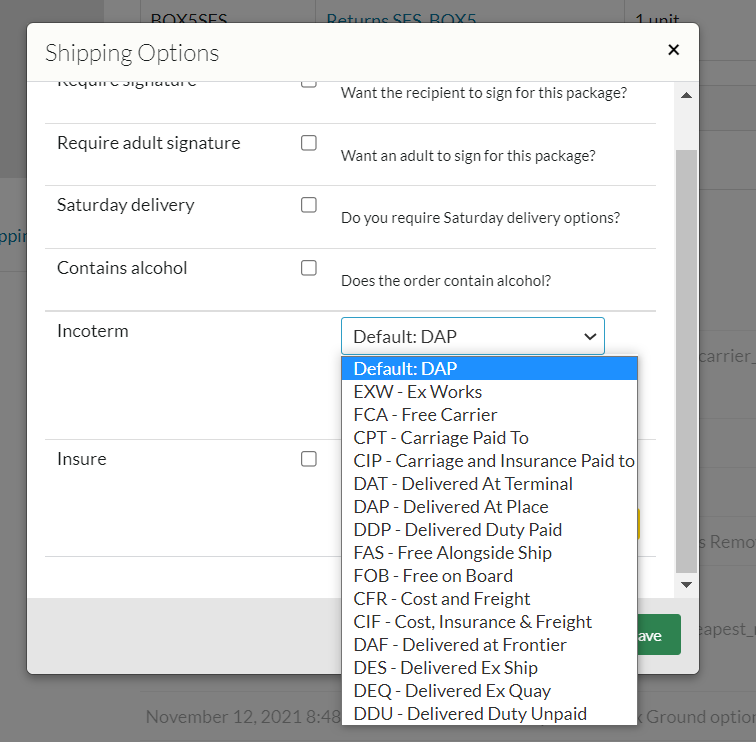 Incoterms 2020 Responsibility Matrix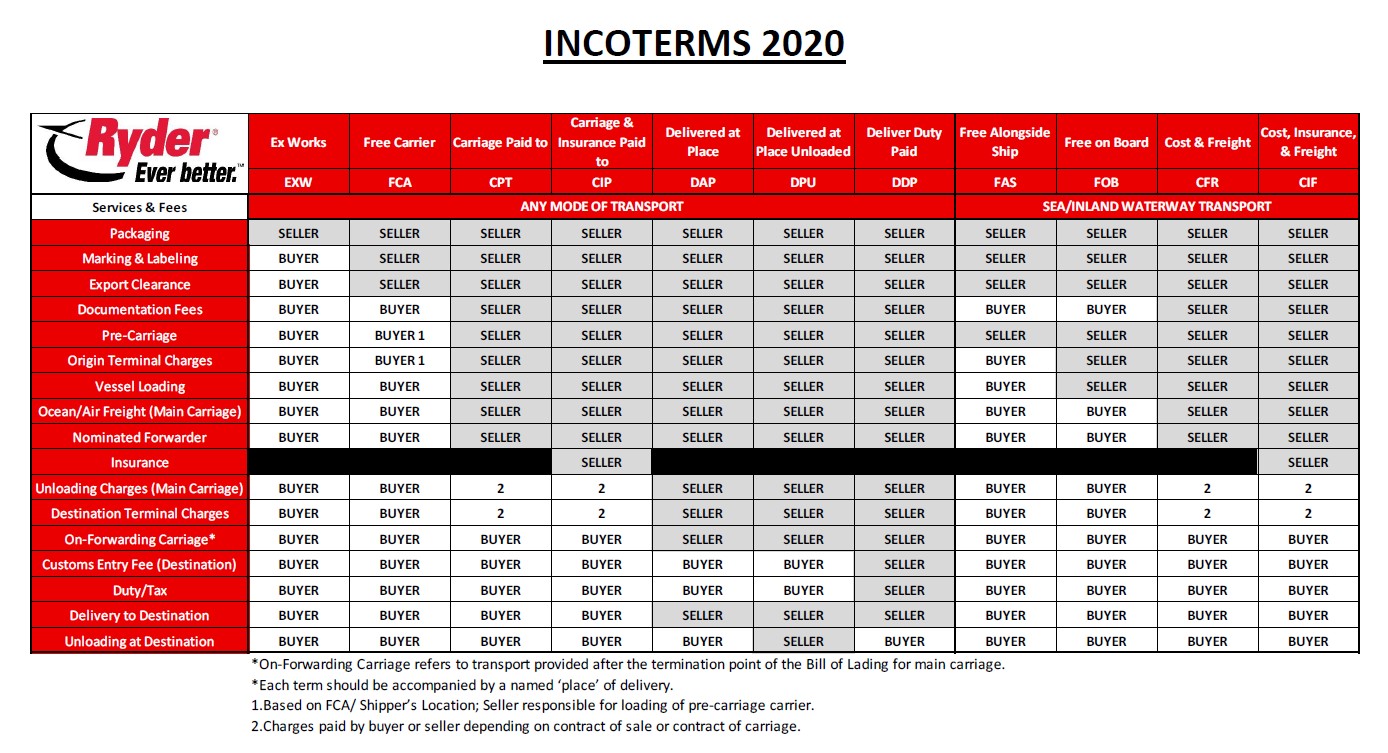 Related Questions:
What are Incoterms?
Where can I find more information on Incoterms 2020?
Where can I set Incoterms for orders?